Nasty Mom is NOT the nicest cat you would ever want to meet but she is the mother and grandmother of a lot of cats that live here. She gave birth to the gentle Emily (gone) and Ginger (here) and a couple of other kittens a few years back. She gave birth out back at my house. She departed when her kittens were weaned but she was a great mother. I'll give her that.
Somebody from beyond across the street and maybe over some fences takes care of Nasty Mom. She is clean and well-fed from someplace and no doubt has a great place to sleep. But she got trapped on my property and was sent off to have her ovaries and uterus sent off to a landfill. She was vaccinated and given a great physical exam and as the the last letter of TNR dictates was
R
eturned to my property after being
T
rapped and
N
eutered.
Yes, I feed her and yes I do not want her to be hungry ever. And yes, smaller and younger cats that eat here know that she's a bully and get mad at her.
Great dinner out and Nasty Mom is having trouble with coming up the driveway to eat with some cats that do not admire her bad attitude. I got a soft spot in my heart for her though: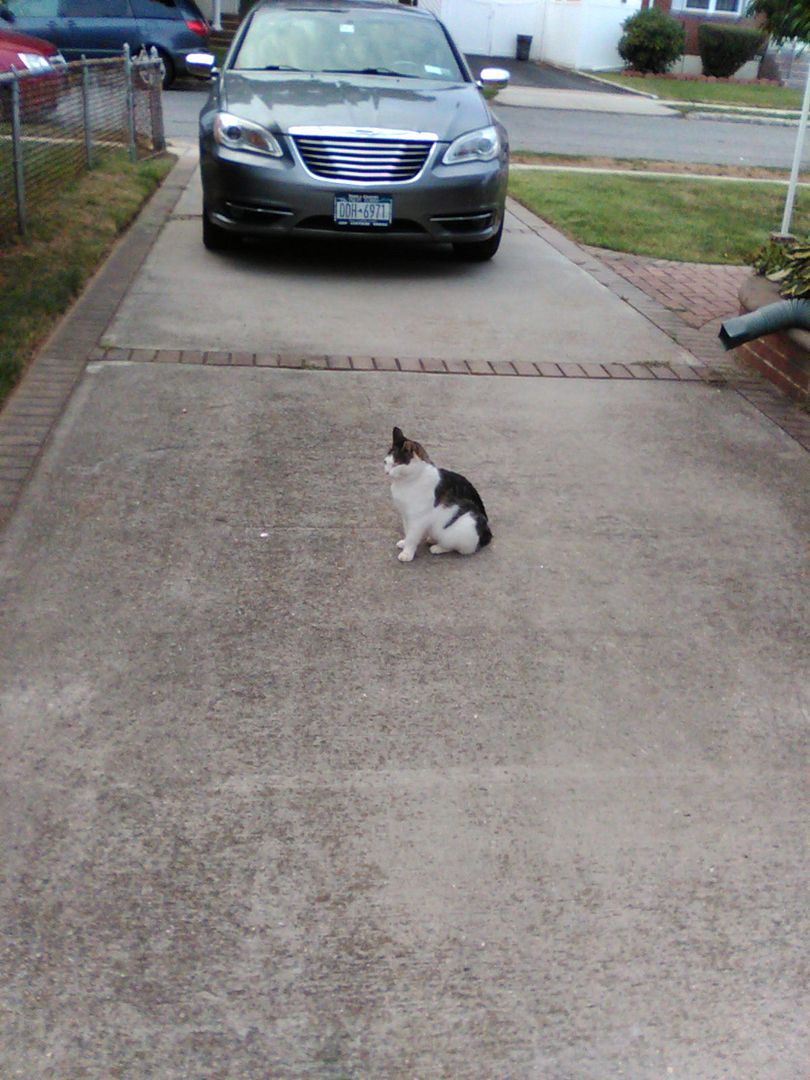 When she came up the driveway to swat the small tom Bosco (her grandson) away from a feed platter her daughter Ginger went after her with a nip and her enormous former husband Sad Face (father of Ginger and grandfather of Bosco) went after her.
Nasty Mom retreated from the feed dishes and flopped. A close look at her belly tells me she is eating off a great menu regularly at a place that is not at my house.