Lots of tails were straight up when I brought out some platters of premium cat food. And yes, that's Nasty Mom upper left.
Left to right in this photo is Bristol, Nasty Mom, Catty Patty, Bosco, Tuxedo, Garfield, Sad Face and Ginger. Prior to being neutered the huge grey Sad Face had a lot to do with a lot of these cats being born.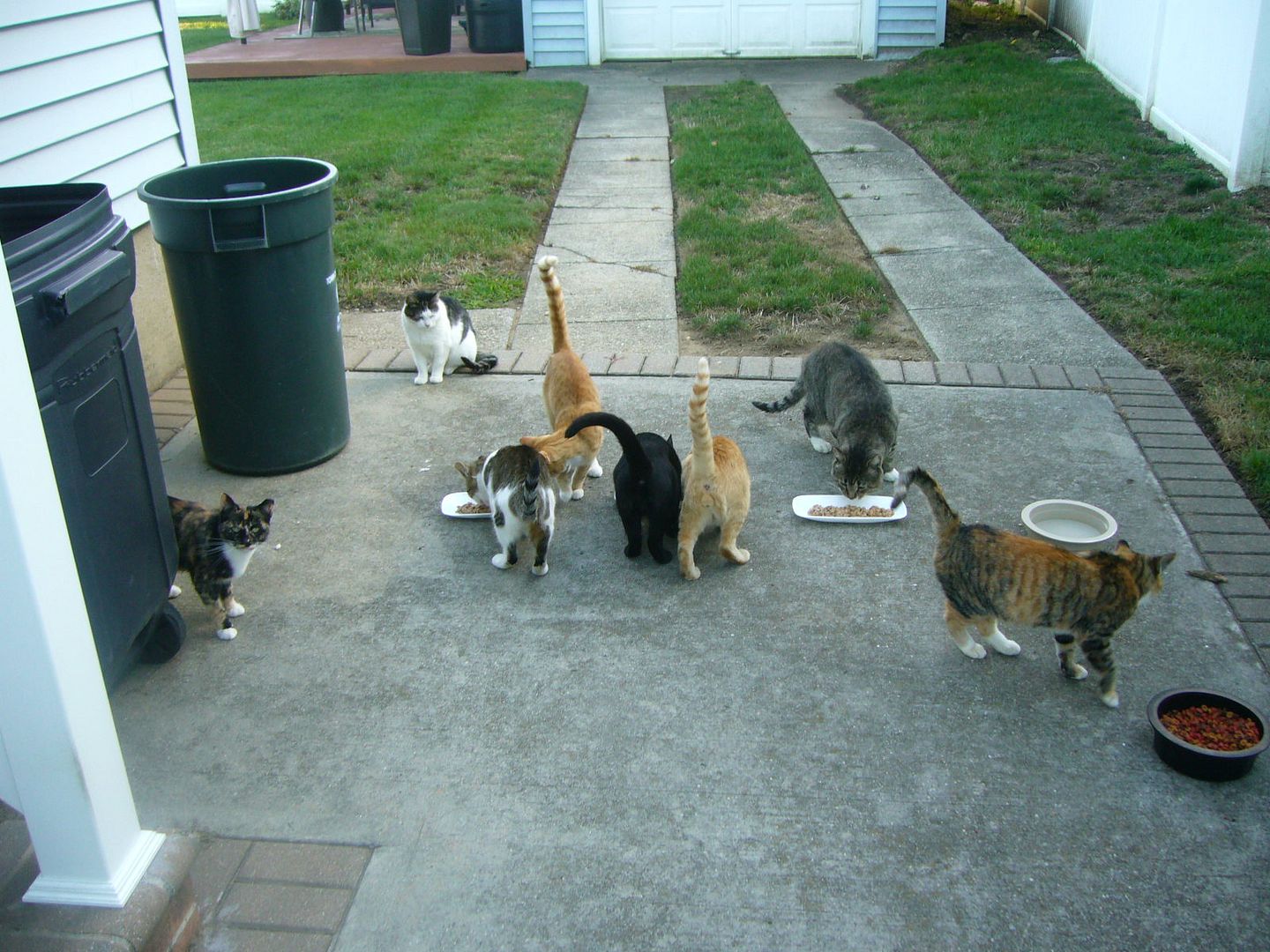 I bought some cans of beer at ShopRite at 6:15 this morning but I also bought some cans of Bumble Bee tuna and tins of Chicken of the Sea sardines (packed in water, both). I loaded up the stainless steel "Great Dane" feed dish with lots of that fishy food this evening. It's popular with feral cats. Tail straight up is the orange Garfield who is a beautiful and sweet guy.