In the foreground Catty Patty has just pulled out of the stainless steel "Great Dane" feed dish with a huge sardine in her mouth. Up top is the small orange tom Bosco and his uncle Tuxedo. Neither male cat is hurting from thirst but both are slapping up the fishy water before they begin to gobble the tuna and sardines.
The black Tuxedo (white dot on chest) should be a house cat - he's just a sweet gentle cat and he comes down the driveway to greet me every time I pull into the driveway with the car. I rub him up a lot and he likes his face and ears petted.
Got three house cats. Tough to dream about more.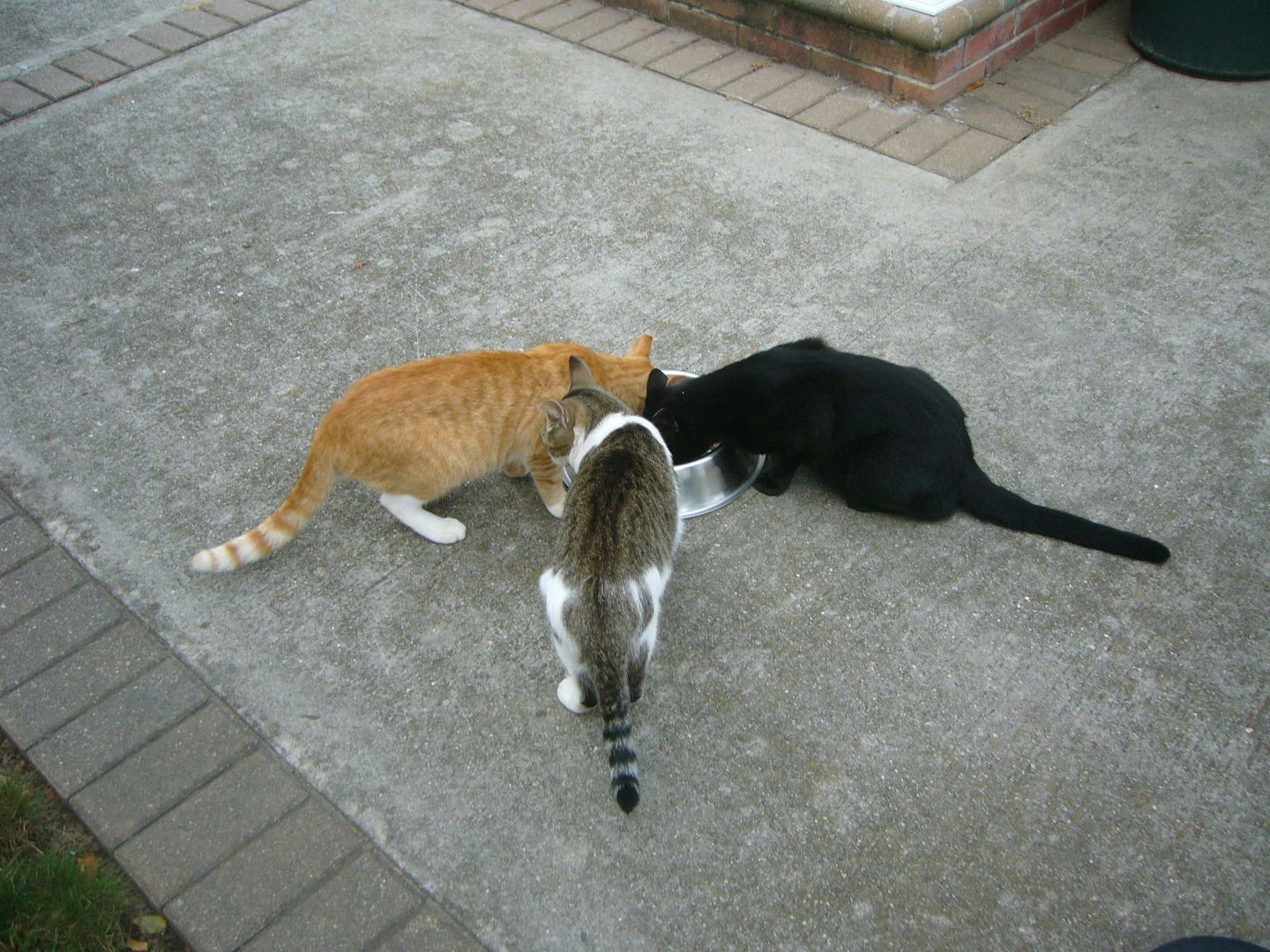 Nasty Mom's daughter Ginger caught a full belly at the platters and came up to sardines and tuna for a taste. But then she caught an itch on the top of her head.