I couldn't eat for two days beyond black coffee and jello with the colonoscopy coming so there was no need to go to ShopRite. I had plenty of cans of Friskies and..... a huge slab of leftover medium-rare roast beef that I diced up. The roast beef went out on a platter and in the huge stainless steel feed dish. Cats like expensive roast beef.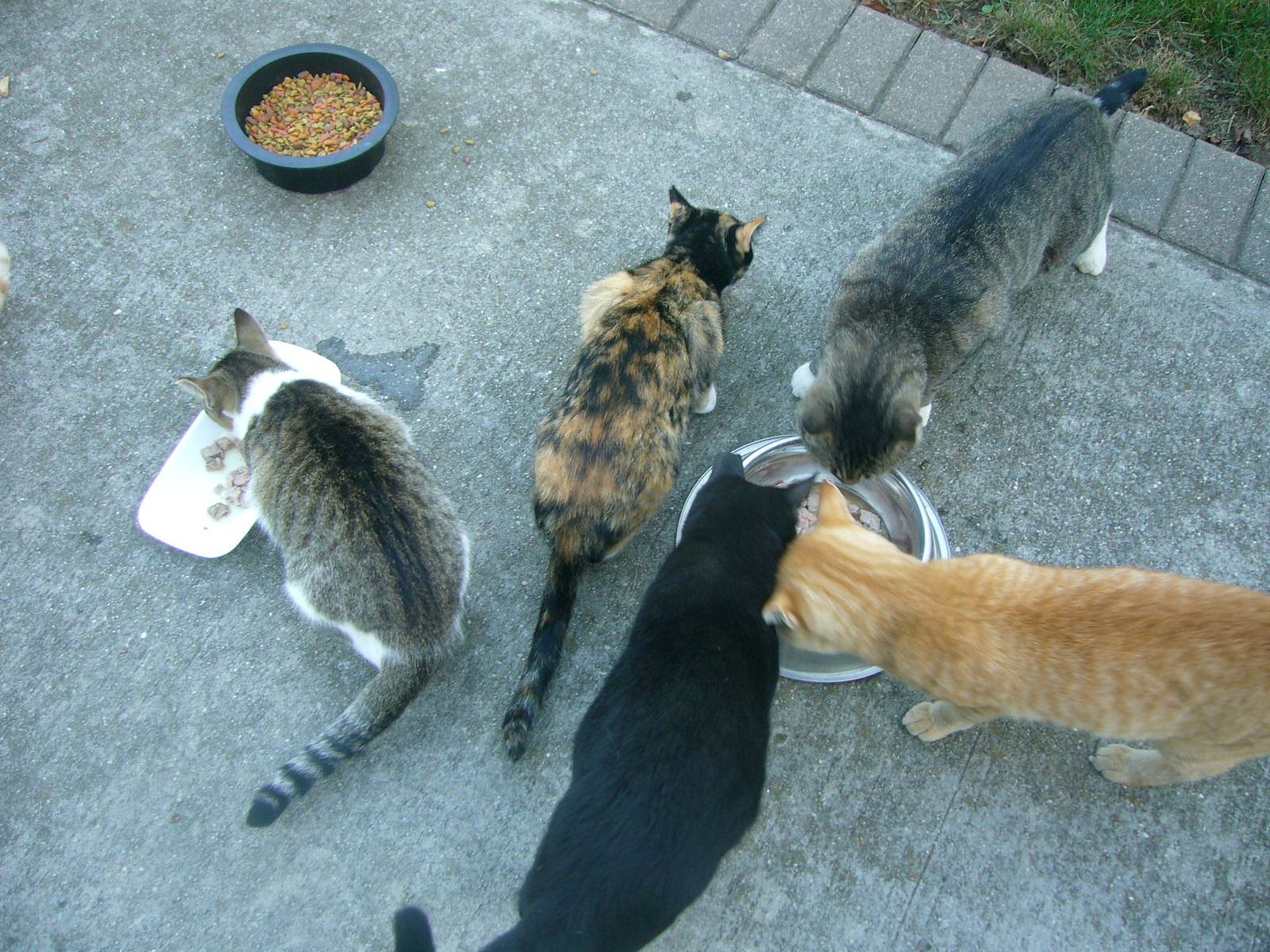 All hands are having a fine dinner before laying up for the night. I didn't see Sad Face this morning but he was here tonight working the roast beef with great vigor. Tomorrow morning I'll stock up on tuna and sardines when I'm out making the 6 a.m. beer and muffin run.
And yeah the orange cat with the tail straight up in happiness is Garfield - he is the happiest cat I have ever met.