He's a big boy and has been a house cat from about two days after his birth in July of 2010. But he's still a tom, even with his gonads out in a landfill. This photo is interesting. The small orange tom Bosco has his tail up in "peace" in front of Trouble and so did Trouble until... Back left the huge street tom Sad Face got off a feed dish, got down low and glared at Trouble. I caught this snap as Trouble was staring back and bringing his tail down in a low curve in anticipation of getting ready for a fight.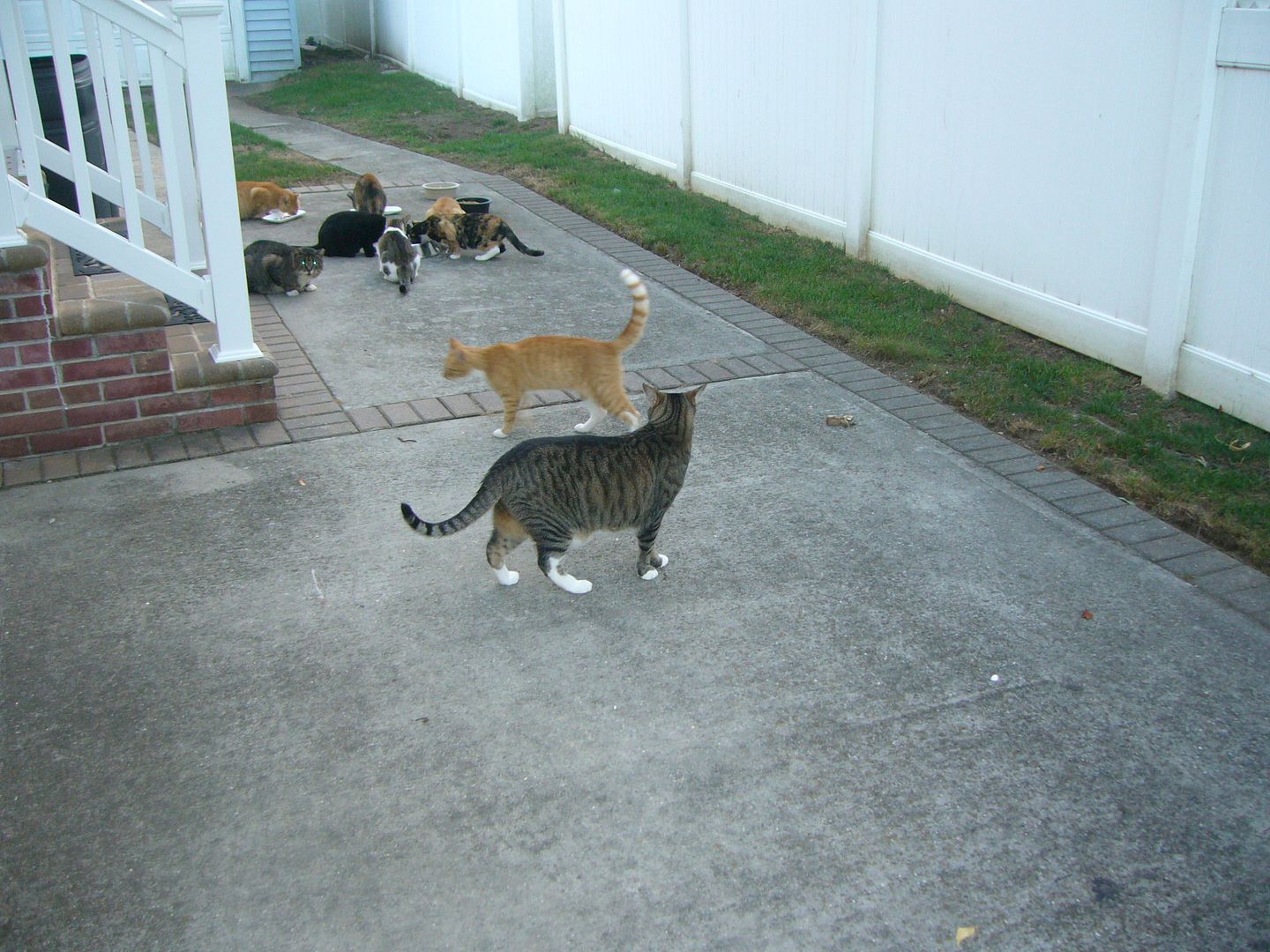 Trouble trotted down low to engage Sad Face but the street tom stayed down, went docile and kept looking at my fence. Trouble understood that no fight or engagement was necessary so he got on the side steps and I caught him looking at the fence too. Tail out with the back end of it tipped up is a cat with a quick heart beat and thinking about danger.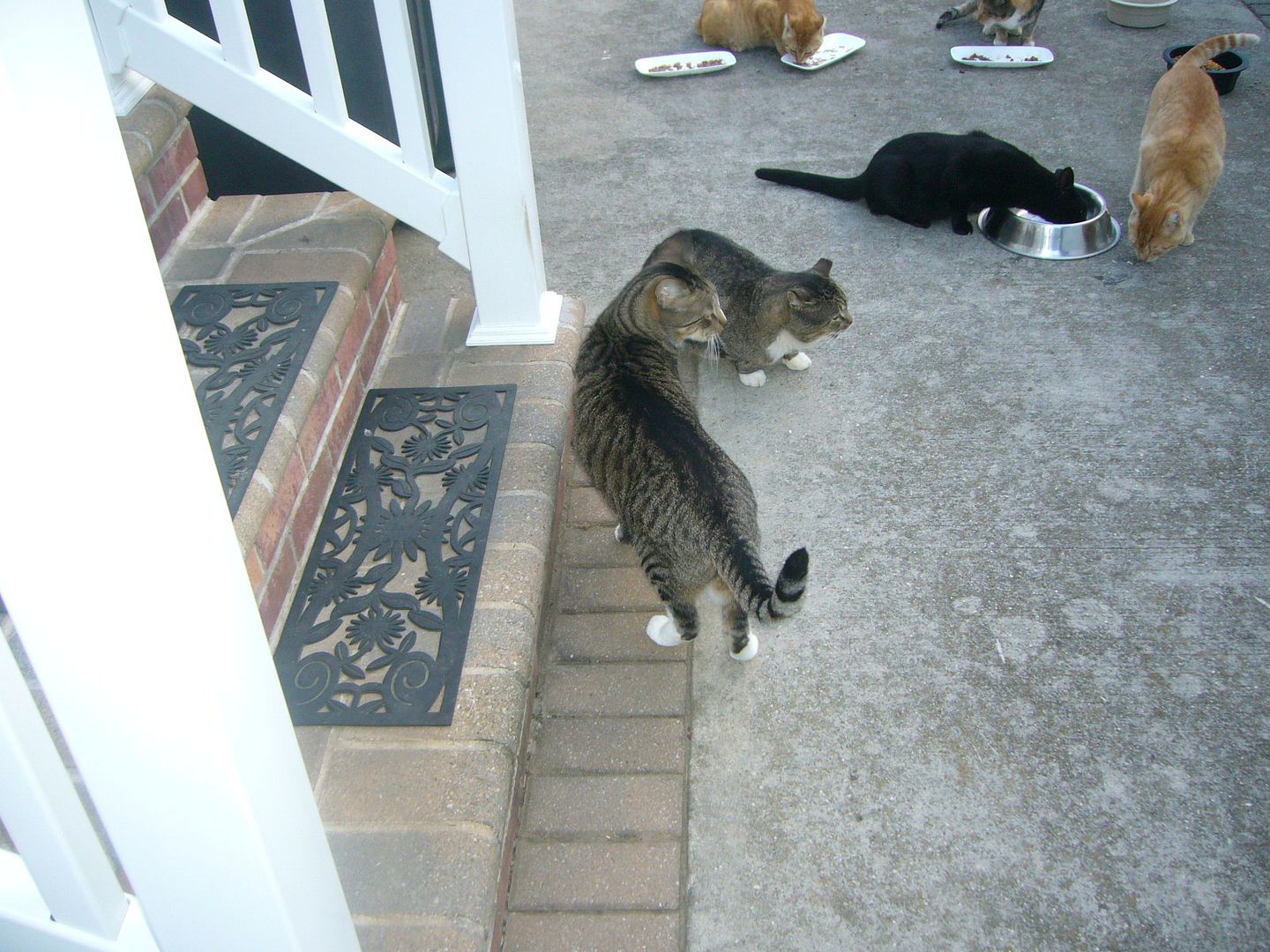 And yes, Trouble got back into the house just moments after this photo was taken.