1/4 Pole wrote:
Trouble got out. The orange cat on the right is the rather small and young adult tom Bosco. He got near Trouble later on with his tail straight up in peace in a photo below.
Some cats are large. Some are not.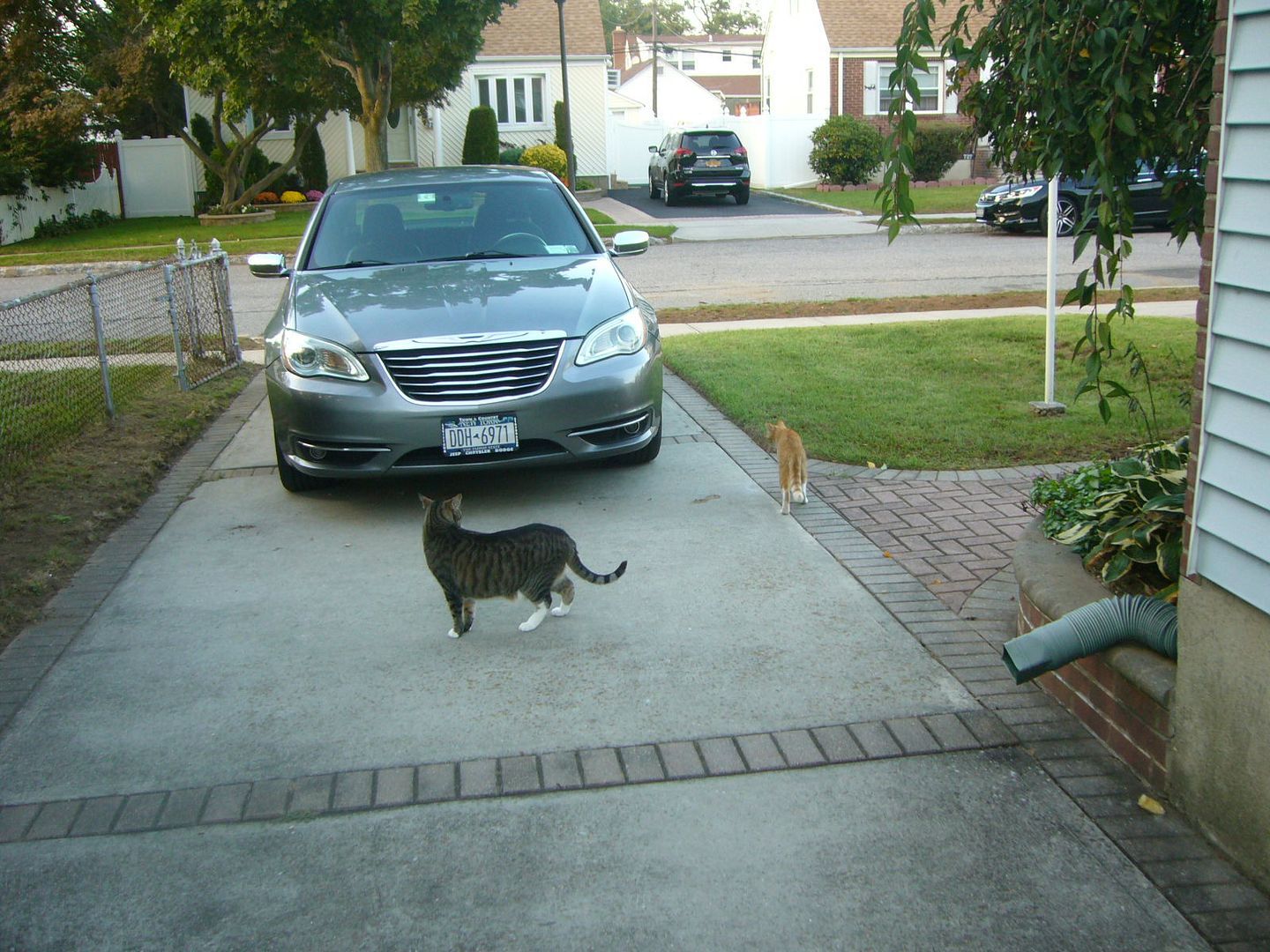 Looks as if Bosco is giving Trouble "space"
Trouble is "curious" about the outdoor crew...wants to know...the "score"...is he still#1/ 1a/ or 1b in the "family"